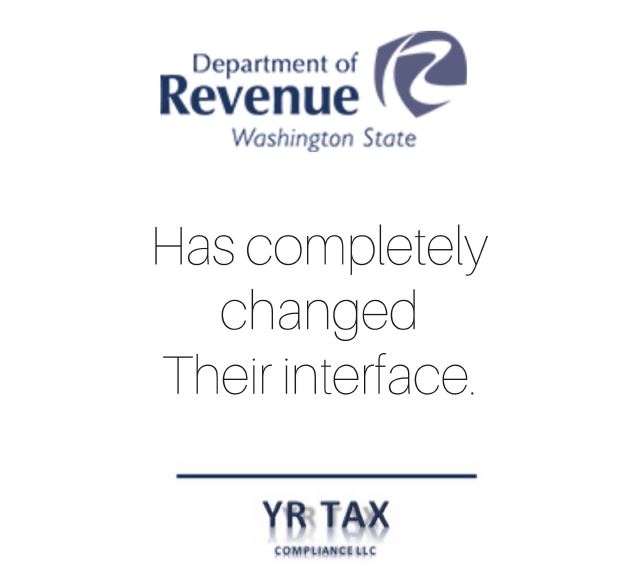 On 09-15-2020 at 8:00 am DOR-WA has updated their online interface for self-service Washington State, and city endorsements business license management and excise tax filing portals.
So those of you who file your excise taxes on your own, sign up to one of the DOR-WA FREE webinars on how to use it.
Spots are going fast! September is completely booked out, next available spot is Oct. 6th @ 1:00 pm
Sign up HERE
Webinars will cover:
File and pay your excise taxes online
Request a filing extension
Request a penalty waiver
Set up a self-service payment plan (if applicable)
Renew your business license
Update your mailing address
Close your business tax or license account
*During the webinar, you will have the opportunity to submit your questions via chat. We will have representatives available to respond to your questions during the demonstration and 30 minutes afterwards.
Also, attendees may earn 1 continuing professional education (CPE) credit. Instructions for requesting credit will be provided during the event.
And as always if you need someone else to file them for you, don't hesitate to reach out! I'm here to help.
---
Materials posted in this article are for informational purposes only and should not be regarded as accounting or tax advice provided by YR Tax Compliance LLC. These materials have been prepared by professionals, however they should not replace professional services, and the user should seek advice before acting on any information presented. Every situation is uniquely different, and could make a world of difference on implementation of specific regulations. YR TAX Compliance LLC assumes no obligation to provide notification of changes of tax laws, regulations or other factors that could affect the information posted.